Team Valor forms partnerships with racing enthusiasts and members of the industry to run Thoroughbreds at the major racing venues of the United States and abroad.
Team Valor not only is the most successful stable of partnership-owned racehorses, it is one of the most accomplished racing stables among all types of owners.
For the last several years, Team Valor has been listed among the world's 100 leading stables by the English publication Directory of the Turf.
Statistics compiled by horses syndicated by the stable have not been approached by any other partnership-owned stable in the history of racing and annually rank Team Valor in the vanguard of all stables in North America.
Reasons that Team Valor is successful are as follows:
Selection - Team Valor has demonstrated an uncanny ability to identify Grade 1 talent before it becomes apparent to its racing rivals.
Development - Team Valor has shown the ability to fully develop equine talent by matching up individual horses with the trainer best suited to maximizing its potential.
Placement - Team Valor knows where to run its horses for maximum return, as evidenced by its strike rate in stakes races throughout the world.
In short, Team Valor knows racing. It knows where to get horses, what to do with them and where to run them. Irwin selects all of Team Valor's racing stock without the need for consultants.

Proof of the high regard in which Team Valor and its methods are held is that Team Valor is the only stable of any kind in North America that is regularly used by analysts in Daily Racing Form as a handicapping factor.

Based on the recognition of Irwin's eye for prospecting talent and the placement of his horses, handicappers in Daily Racing Form have made a habit of referring to Team Valor's "clever" purchases within the confines of their analyses.

The reason Team Valor is the only owner regarded as a handicapping factor by such an authority as Daily Racing Form is that Team Valor's principal is not an owner of the usual kind, but an astute professional racing manager with a track record second to none.

Barry Irwin is at home at the racetrack, both on the frontside and on the backstretch. Irwin has done it all in racing, in the process honing eye and craft to a point where he is recognized by horsemen throughout the world as being able to identify talent and develop it to the fullest extent.

The beneficiaries of Irwin's fine work are those clients of the stable who have been on board for an astounding journey that has seen many of them standing in the winners' circle with some of the most sought after prizes in the history of the Turf.




Clover Racing Stables
1980s Pioneer of a New Concept in Racing Partnerships

Barry Irwin and Jeff Siegel, great friends since meeting in the press box in 1970, in the ensuing years owned horses together and shared a mutual interest in scouting for runners with a future.

In the winter of 1987, as introduction of simulcasting held out a promise of increased purses, Irwin and Siegel became the prime founders of Clover Racing Stables. Luck was with the venture from the beginning, as the first horse to wear the black silks with green clovers was Political Ambition.

Before that first racing season was in the books, Irwin and Siegel became the majority stockholders in Clover, Political Ambition became a Grade 1 winner in the Hollywood Derby and English import Lizzy Hare won the Grade 2 Del Mar Oaks.

Within two years, Irwin/Siegel gained reputations as the "upset kings." First they sent out 50-to-1 longshot Martial Law to win the $1 million Santa Anita Handicap. Then Prized shocked the racing world by upsetting Kentucky Derby and Preakness Stakes winner Sunday Silence in the Swaps Stakes. Then they sent out Prized to win the $2 million Breeders' Cup Turf in his first start on grass.

Team Valor
1990s Pioneer Turned Leading Owner

Early in 1992, when the two other shareholders in Clover were unwilling to inject capital into the venture, Irwin/Siegel ceased syndicating horses as Clover and formed a new entity in which they owned all of the stock.

Barry Irwin designed the distinctive crimson and forest green silks and named the new venture Team Valor, after that aspect of equine character admired most in a racehorse by him.

"We were always bold and our business partners had been restricting our creativity," Irwin said. "The first move we made on our own was to buy My Memoirs, who had never run on dirt in England. We thought he was a Belmont Stakes horse, so we had him trained on the all-weather by Richard Hannon, who produced him on race day for the race of his life. The colt came flying to finish second to A. P. Indy."

In its second season of operation, Team Valor won 21 stakes races, a figure exceeded only by multiple Eclipse Award-winning owner John Franks, who raced many more horses than Team Valor. Seasonal earnings for Team Valor was $3,465,369. The upsets continued as before, as Star of Cozzene first shocked Lure in the Caesar's International, then robbed him of a $1 million bonus from sponsor Early Times in the Manhattan Handicap at Belmont Park.

Team Valor continued to develop Triple Crown horses, such as Captain Bodgit, Thomas Jo and The Deputy, as well as a bevy of brilliant fillies such as Golden Ballet and Cashier's Dream.

Team Valor moved its headquarters from California to Versailles, Kentucky in order to sharpen its focus on acquisitions both at home and abroad, as well as allowing Irwin more accessibility to Team Valor's horses trained in the Midwest and the East Coast.

"We now have more direct communication with our horsemen and our clients," Irwin said. "We rely heavily on the phone and e-mail to communicate with our clients and they get all of their information directly from the top.

"With no staff to supervise and no salesman to pay, I have more time to spend on managing horses and prospecting for new ones. I think the results over the past few years speak for themselves."

Irwin said that Team Valor has a loyal client base that is interested equally in success and fun. "We have a sophisticated group of partners," said Irwin. "They participate with us because they want to have the satisfaction that comes from owning a horse that can run at the top level of the sport.

"Their enjoyment comes from the pride of owning a quality racehorse. They don't just want to participate, they want to compete. They expect us to produce winners. We know this and that is why we work so hard to keep the winners coming. If we don't continue to produce, we know they won't stay with us. So we never stop trying to do better."

Team Valor International
Stable Goes Global in 2007

As of July 1, 2007, Barry Irwin bought out his longtime friend and business partner Jeff Siegel and renamed the stable Team Valor International, to reflect a change in the company's business plan that had taken effect in the years immediately preceding the buy out.

"Truth be told, we had been international for years," said Irwin. "We sensed the world was going 'flat' with the revolution of the Internet and I have always been more interested in prospecting talent abroad than locally, because of the variety of horses in other countries.

"I have always said that a good horse can come from anyplace and we set about to prove the notion as the new millennium began.

"Look at all the good ones we've bought abroad, such as Santa Anita Handicap winner Martial Law and Belmont Stakes runner-up My Memoirs.

"What changed, though, was into the new millinnium we began racing a lot of horses abroad before bringing them to the United States."

Most famous horse in this trend was the fabulous filly Ipi Tombe. Bred in Zimbabwe and raced in South Africa, she had lost only twice in 10 starts. For Team Valor and partners, the filly won all 4 of her starts, capturing the racing world's imagination when she beat males in the $2-million, Group 1 Dubai Duty Free in the United Arab Emirates. She was 3 for 3 in stakes races in Dubai, setting new course and stakes records in each contest, then won her lone start in the U. S. at Churchill Downs before being retired and sold at Tattersalls' December Sale, where she topped the sale.

Since Barry Irwin moved to Kentucky just before the year 2000, Team Valor has dramatically increased the number and scope of its international quest for equine talent. During this period of time, Team Valor has had Horses of the Year, Champions and Group 1/Grade 1 winners in England, Ireland, France, Italy, United Arab Emirates, Hong Kong, Canada, the United States and South Africa.

"We plan to continue to scour the globe to find and develop the best equine talent available," said Irwin, who in the past couple of years has bought horses in England, Ireland, France, Italy, Germany, South Africa, United States, Canada, Uruguay, Brazil and Argentina.



---
| | |
| --- | --- |
| BARRY IRWIN | Founder / Chief Executive Officer |

Barry Irwin gave up fiction writing in 1969 and left his native California to pursue a career in non-fiction as a staff writer for The Blood-Horse in Kentucky. In the next decade, Irwin spent a year in the bluegrass, went home to write for and later edit the Thoroughbred of California and pen the Southern California column syndicated in Daily Racing Form. He hosted a twice-weekly two-hour radio program, as well as a weekly, one-hour television show.

During his career as a journalist, while covering racing, sales and horsemen on an international basis, Irwin reached a point where he wanted to be a player and not a writer. He had been able to pick up the fine points of the game from his unique position as an insider and as somebody who was able to ask a lot of meaningful questions of some of the Turf's greatest participants.

"I drove a lot of famous people nuts," Irwin recalls, "asking them questions. But there were things I wanted to know and I was in a perfect place to pester racing's greats for answers."

Irwin learned his lessons well. His first two runners won for Irwin while he still wrote for Daily Racing Form. Irwin left the Form at the close of the 1978 Del Mar meet to become a bloodstock agent. In the next decade, Irwin bred, raced, syndicated, bought and sold several hundred horses, including It's the One, African Sky, Moscow Ballet and Torsion. After a decade in bloodstock, Irwin in 1987 zeroed in on the aspect of racing for which he felt most suited--operating a stable of syndicated racehorses. He formed a partnership with longtime friend Jeff Siegel and the rest, as they say, is history.

"The creative challenge of spotting and developing the equine talent, coupled with the satisfaction of being able to allow other people to realize their dreams, is an unbeatable combination," said Irwin. "I am indulging my desires of being a track coach, screenwriter and Hollywood producer all rolled into one."

The nickname given him by some friends has stuck and Irwin is known among his clients as "B Eye," referring to an uncanny ability that has gained him "legendary" status in ferretting out talent from some of the most unlikely venues the world has to offer.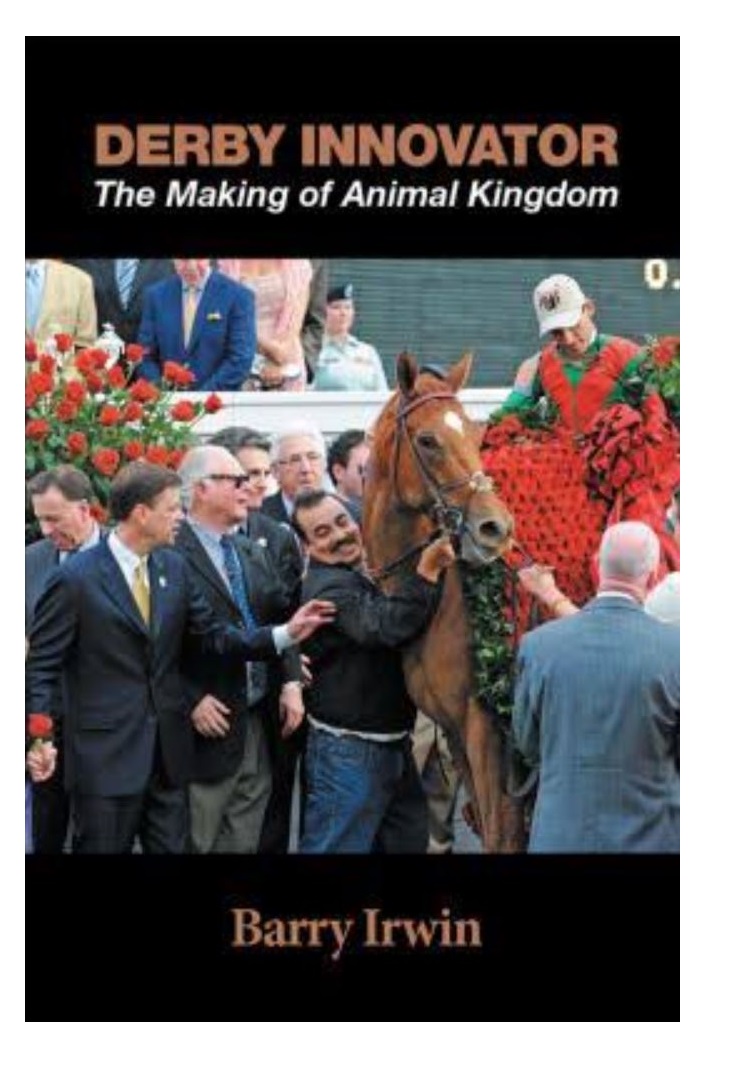 Irwin was a founding director with the equine-related charity "Race for Education," which raises money to provide college scholarships to the offspring of backstretch and farm workers. In 2006, Irwin became the organization's inaugural recipient of the "Valedictorian Award" for outstanding service to the charity.
In 2002, Irwin had his story about his favorite racehorse Swaps published by Eclipse Press as part of its biographical series of legendary racehorses.
In 2016, Irwin published his memoirs in the book "Derby Innovator; The Making of Animal Kingdom."
---
| | |
| --- | --- |
| BRIANA MOTT | Client Relations |

Born in Upstate New York in the town of Lowville, Miss Mott was raised in Syracuse. She developed a love of horses at a young age and eventually sought a bachelor's degree in animal sciences at Penn State, which she duly obtained before embarking on a worldwide adventure that preceded her hiring at Team Valor.
Following graduation, Miss Mott like Amy Collingsworth before her enrolled in KEMI (Kentucky Equine Management Internship), where during her course she worked at Ashford Stud in Versailles just up the road from Team Valor's office. She worked at the prestigious bluegrass veterinary firm of Hagyard, Davidson and McGee.
Her equine background includes ponying horses to the track for the Nick Zito Stable, showing horses at the Keeneland and Fasig-Tipton Sales, and she also did a tour of duty as a farm employee in New Zealand at world famous Windsor Park Stud, which is operated as a division of the mighty Coolmore Stud empire.
During her time Down Under, Miss Mott observed first hand the transformation in New Zealand and Australia achieved by a group of clever promoters that lifted the decaying racetrack atmosphere out of the doldrums by introducing fashion as a means of increasing involvement of women attending the races. Addition of dress-up days in Australian racing is credited with not only increasing attendance of women at the races, but ratcheting up the crowds overall to current record levels.
So in 2012, Miss Mott started her own company named Fashion at the Races, designed to do for American racing what a similar enterprise did for the sport in Australia. For the last couple of years, she also has produced a calendar featuring well-dressed models either astride or near Thoroughbreds and marketed these to the public. Miss Mott and Miss Jones share an interest in promoting this idea and Team Valor anticipates some symbiosis of the two companies in years to come, especially with the Team Valor Ladies LLC racing partnership.
"She brings an intoxicating mix of experience and talent to Team Valor," Irwin said. "She knows a lot of people in the Thoroughbred industry, having interacted with them in a business capacity. In her push to promote her own fashion business, she has become very well known among racetrack operators and front-office employees. She has a winning personality, knows how to mix business with pleasure and is a confident young lady capable of holding her own in any company. Important to our company is the fact that Briana has a good understanding of international racing, because Team Valor plans to make some incursions in Australia, where Animal Kingdom now spends half of his time. We plan to race a small stable of select runners in OZ."
---

Jeff Lowe joined Team Valor International in June 2011 to handle media, after a nine-year stint as a staff writer for Thoroughbred Times.
Lowe carried duties as the lead Triple Crown and Breeders' Cup writer for the weekly magazine and its website, and Irwin called him the "best young racing writer in America." To that end, Lowe received the Bill Leggett Breeders' Cup Writing Award for his magazine coverage of the 2008 Breeders' Cup Classic.
Lowe lives with his Louisville-born wife Fadyia in Lexington, Kentucky.
Barry Irwin said "I am changing my own job description and that of my wife Kathleen's as well. I love writing the Insiders' Bulletin for our clients, but the time has come for me to start writing some books. I cannot do both, because it is too demanding. Kathleen is also contemplating writing a book. I will continue to contribute to the Insiders' Bulletin, however, until they wheel me out on a gurney.
"So when I decided to bring somebody on board to eventually handle most of the writing duties and take over the website, statistics, Facebook and set up a Twitter account, I decided to start at the top, so I contacted Jeff."
Lowe grew up just north of Columbus, Ohio in Delaware, Ohio, where his father was general manager of the Delaware Ohio County Fair, home since 1946 of the Little Brown Jug, the nation's "Derby" for pacers. Young Mr. Lowe "did all kinds of little stuff" for his dad on the frontside of the racetrack.
While attending Asbury College in Wilmore, Kentucky, Lowe made his first visit to a Thoroughbred track as a freshman when he went to the races at Keeneland.
When it came time to carve out a career for himself, Lowe went directly into sports writing, working for a newspaper in Virginia. When the opportunity arose, he took his substantial talents to the Thoroughbred Times and fashioned one of the most respected by-lines in Thoroughbred racing.
Irwin said "I wanted the best for our partners and we got him! Fabulous."
---
| | |
| --- | --- |
| AMY COLLINGSWORTH | Administration |

Amy Delwiche Collingsworth joined the Team Valor operation in 2006 upon the recommendation of Anne Buchanan, who left Team Valor to promote the 2010 World Equestrian Games set for the Horse Park in Lexington, Kentucky.
Anne gave high marks to Amy, said Team Valor would not be disappointed and she was extremely accurate in her assessment.
Daughter of a now retired career officer in the United States Air Force, Amy was born in Sedelia, Missouri, lived in 6 different states when she was young and spent most of her formative years in Virginia.
"I was always horse crazy," she said "but my parents wouldn't let me ride until I was 16."
Amy made up for lost time, as she quickly became involved in fox hunting in Virginia and rode through college, graduating from Virginia Tech. She majored in animal husbandry and moved to Kentucky when she worked as an intern as part of her involvement with KEMI (Kentucky Equine Management Internship) Program.
After she interned at WinStar Farm, which was a partner in ownership of stakes winners Ipi Tombe and Tiger Hunt with Team Valor, Amy was offered a job at the Versailles-based equine nursery, where she worked for Bill Casner and Kenny Troutt under the direction of General Manager Doug Cauthen.
Furthering her education and fleshing out her resume, Amy then spent a stint working at the world famed Woodford Veterinary Clinic about 2 miles down the street from Team Valor's headquarters on Main Street in Versailles.
Amy resides in Lawrenceburg, is married to computer whiz Monty Collingworth and spends as much time as possible with her daughters Nicole and Emma and son Zachary.
Assistant to Barry Irwin, Amy has a unique background and an adroit ability to communicate with racing secretaries, veterinarians, farm managers, trainers and racing partners in an effective, efficient and most extraordinarily pleasant way.
---
| | |
| --- | --- |
| KATHLEEN IRWIN | Website / Statistics |

Kathleen Jones Irwin joined Team Valor as its only employee in 1999. She worked as Barry Irwin's secretary and office manager for about 7 years. She currently maintains the stable's website and statistics, as well as coordinates the presentation on-line of new acquisitions to the stable.
Born in Cherokee, Oklahoma, Kathleen spent her teen years in the Northwest, where she became enthralled with racing at nearby Playfair racetrack in Spokane, Washington. What led the fair maiden to that den of iniquity on the leaky roof circuit was something as innocent as a Stallion Register bought at a downtown used book store in Portland, Oregon.
"I have always been interested in genealogy," admitted Kathleen "and I just became fascinated with the families and pedigrees in that book. It led me to the racetrack, where I found the game intriguing in all of its aspects."
Kathleen eventually moved to the bluegrass of Lexington, Kentucky, where she operated the foreign research wing of Bloodstock Research Information Services.
An award-winning author, Kathleen has written both fiction and non-fiction of distinction and import. Her tutorial on dosage, which can be found on this website on the links page, has aided many a newcomer to the industry in understanding the basic principles of the discipline. She has written extensively about the history of the Triple Crown and its participants.
Along with her sister Joy, she started and helps to maintain an on-line database of all horses to ever participate in the Triple Crown races.
Two of her short stories have been included in an anthology of award-winning fiction published in 2007 by the Thoroughbred Times named "Thoroughbred Tales."
She is married to Barry Irwin and resides in Versailles, Kentucky. They have two dogs; a Scottish Terrier (Jock) and a Standard Poodle (Velvet). In her spare time she likes to watch Seattle Seahawks football games.
---

Jennifer Station heads the accounting department. After earning degrees in both accounting and marketing from the University of Tennesse at Knoxville, Jenny worked as a bank auditor at big-five accounting firm KPMG and locally in Lexington at Crowe Horwatch. She worked alongside Christy Niefhoff at Crowe, which is the accounting firm Team Valor consults with. Her father James Brace, a veterinarian, is the associate dean of the vet college at Knoxville. Jenny is married to Kevin Staton, who is a tax accountant, and they have a son, Hudson. Jenny enjoys hiking and camping.
---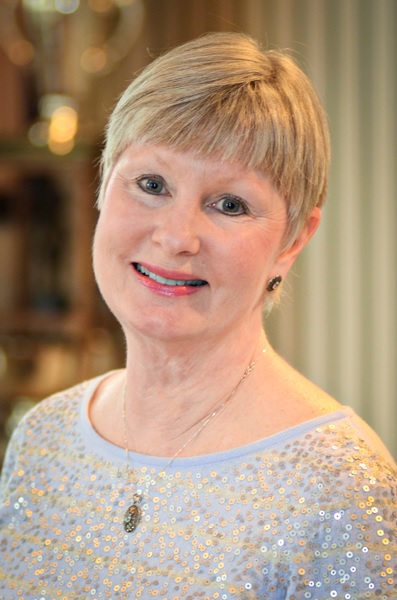 Julie Burke joined the accounting team in January 2012. The Louisville native handles accounts payables, accounts receivables and bank deposits. Previously she worked as a full charge bookkeeper and contract administrator in the construction industry in Florida and North Carolina. Working in the equine industry comes naturally to her, as she farmed outside Louisville after high school and owned a roan Saddlebred named Redbird. Julie has three grown children and lives with her rescue Basset Hound in Lexington.
---
| | |
| --- | --- |
| CHRISTY NEIHOFF | Accounting |

Christy Neihoff hails from the western part of Kentucky in Paducah. Before joining Team Valor in January 2011, she worked for 4 years as a bank auditor for a major Lexington accounting firm which Team Valor consults with on taxes. She graduated from the University of Kentucky and is a passionate fan of the Wildcats basketball team. She earned her CPA license in 2013. She oversees all functions of the day-to-day operations in the accounting department including bookkeeping, billing partners, paying bills and making distributions to the partners. Christy lives in Lexington and owns a dog named Derby.
---
RETURN TO TOP OF PAGE